Welcome!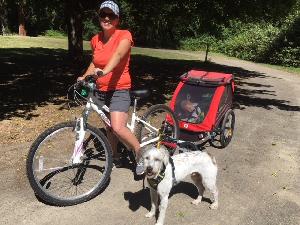 Many of you know that I have worked for Greenhill Humane Society for almost 8 years! I am truly so honored to be a part of this team and proud of the work we do at Greenhill. The shelter is operated by some amazing folks that I consider more than co-workers, they are my friends. But most importantly, we could not do our jobs without the support of donors like you!!
Did you know that many of the functions of Greenhill are essential during this current pandemic crisis? We house animals from the community if owners are taken to the hospital and have no other options. We also take in animals from the community if someone looses their home and has no other options. These are just a few of the many examples of the work that we do at Greenhill, and why we have staff on-site during this crisis to care for our animals. But we can't do it alone, we need your support! We need to raise funds to be able to continue our vital work for the animals in our community. Please consider giving a donation today.
Because we are trying to "flatten the curve" we are keeping the event virtual this year. So, for Bark in the Park this year I'm fundraising on two wheels & with a kid in tow! My goal will be from April 1st - May 17th to bike ride 300 miles!! I'm hoping to raise at least 1$ for every mile I ride. Help keep me active during my social distancing & support my bike riding goal!
Simply click the "Donate Now" button on this page and you will be walked through an easy process to make your tax-deductible donation.
View More
My Personal Web Log
Topics
Day 1-4
Ending my first week with 19.62 miles! I am really enjoying riding around the country and watching farm animals and wildlife. Raining pretty steady today, so only took a short ride around the park. Excited for the sun to shine next week!!!
by Emily Love on Sat, Apr 04, 2020 @ 2:54 PM

Permanent Link No Comments
Achievements

Cause Crusader
Raised $250 to help provide a life-saving surgery
About Greenhill Humane Society: Greenhill operates the only animal shelter in Eugene, Oregon. Last year, Greenhill sheltered over 3,600 animals, performed over 2,700 spay/neuter and life-saving surgeries through its clinic, and reached over 13,000 children and adults through its outreach and education programs.

If you think this page contains objectionable content, please inform the system administrator.