Help me help the animals of Greenhill Humane Society!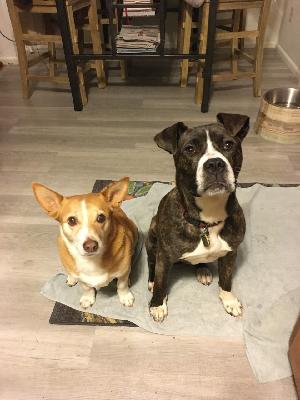 I recently signed up for Greenhill Humane Society's pet-friendly race "Bark in the Park" and accepted the challenge to raise funds for animals in need and the people who love them. Not only do I work here but I strongly believe in their mission of prioviding safety, advocacy and compassion to animals in need.
I am so lucky to have two incredible rescue dogs, Tuula and Sevi, who were both abandonded and homeless. They rescued us and show us unconditional love every second of every day. How can we be so lucky?
Greenhill needs our help to continue to provide care for approximately 3,600 homeless pets every year along with valuable services to our community. Greenhill spays & neuters over 2,300 animals each year, finds loving homes for thousands of animals while offering a free pet food bank, humane education, volunteer and mentorship opportunities. Your support can help so many animals find the love and care they deserve. You can learn more about Greenhill Humane Society at http://green-hill.org
View More
Achievements

Cause Crusader
Raised $250 to help provide a life-saving surgery
About Greenhill Humane Society: Greenhill operates the only animal shelter in Eugene, Oregon. Last year, Greenhill sheltered over 3,600 animals, performed over 2,700 spay/neuter and life-saving surgeries through its clinic, and reached over 13,000 children and adults through its outreach and education programs.

If you think this page contains objectionable content, please inform the system administrator.