Please help us break last year's record!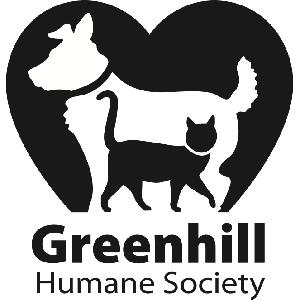 Metal Maidens have been the top fundraiser for the last 6 years. Our captain is retiring this year and we want to go out with a bang! Please donate to help us break our record from last year. Even $1 will help us . . . every donation counts.

Our mission is to raise money to help the homeless, abused, and neglected pets in our community. Will you donate on behalf of the animals and help me meet my goal?
Simply click the "Donate Now" button on this page and you will be walked through an easy process to make your tax-deductible donation.
Greenhill does amazing things for animals, and they never put a time limit on how long pets are in their care. They are a life-saving shelter, and they deserve our support.
Your donation will help so many animals. Please click the button that says "Donate Now" Thanks so much.
View More
Achievements

Pack Leader
Raised $1000 to help feed all the dogs in the shelter for one month.

I Made a Difference
Supported this event with a gift
Fundraising Honor Roll
Tom and Janet Hannah
$1,000
Eileen and Rick Sanders
$100
About Greenhill Humane Society: Greenhill operates the only animal shelter in Eugene, Oregon. Last year, Greenhill sheltered over 3,600 animals, performed over 2,700 spay/neuter and life-saving surgeries through its clinic, and reached over 13,000 children and adults through its outreach and education programs.

If you think this page contains objectionable content, please inform the system administrator.