Welcome to My Personal Page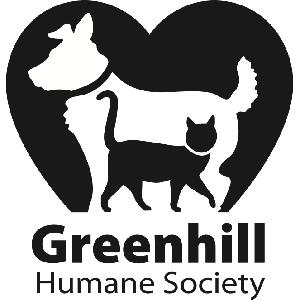 When Iroh was picked up by Greenhill Humane Society he had been living on the streets for who knows how long. They gave him love and attention until I was able to adopt him in September. I'm so happy to have Iroh and his beautiful 12-year-old self in my life and Greenhill will forever be an important part of my life for helping us meet.
Simply click the "Donate Now" button on this page and you will be walked through an easy process to make your tax-deductible donation.
Greenhill does amazing things for animals, and they never put a time limit on how long pets are in their care. They are a life-saving shelter, and they deserve our support.
Your donation will help so many animals. Please click the button that says "Donate Now" Thanks so much.
View More
Achievements
Paw Patrol
Raised $100 to help spay/neuter two animals
About Greenhill Humane Society: Greenhill operates the only animal shelter in Eugene, Oregon. Last year, Greenhill sheltered over 3,600 animals, performed over 2,700 spay/neuter and life-saving surgeries through its clinic, and reached over 13,000 children and adults through its outreach and education programs.

If you think this page contains objectionable content, please inform the system administrator.